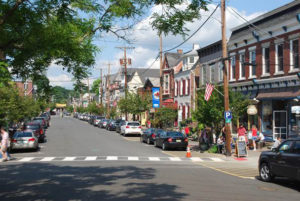 A general law practice specializing in debt collection, Bankruptcy, Creditor's Rights, Corporate law, Commercial litigation, Real Estate,Wills and Estate Planning, Law Offices of Mitchell J. Malzberg offers superb legal representation for clients located or doing business in the New Jersey area.
With over twenty years experience, we are a well respected small sized firm which gets big firm results. Clients count on the seasoned professionals at Law Offices of Mitchell J. Malzberg to address their current legal needs and to think "outside the box" helping them reach their goals in a timely, effective and cost-efficient manner.
The firm prides itself on its providing dependable and respectable legal service in its many practice areas. Colleagues and clients alike turn to Law Offices of Mitchell J. Malzberg for effective counsel. Mr. Malzberg has developed a well earned reputation amongst his peers and clients for being knowledgeable and always well prepared. The firm's strategy is to provide workable solutions for all its clients' needs in a timely and cost effective manner.