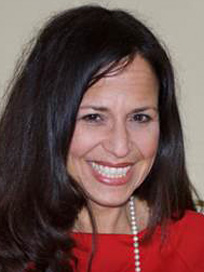 Jodelyn S. Malzberg has over 25 years of experience practicing law. She is a seasoned litigator and a steadfast advocate for her clients.
Ms. Malzberg received her undergraduate degree from Brandeis University where she majored in English and American Literature and received a Bachelor of Arts degree cum laude. Thereafter, she graduated Seton Hall University School of Law with a Juris Doctor degree. She was admitted to the New Jersey and Pennsylvania Bars as well as the United States District Court for the District of New Jersey in 1993.
Ms. Malzberg specializes in all areas of complex commercial litigation and general litigation. Ms. Malzberg since joining the firm has had extensive experience in commercial debt collection. Ms. Malzberg also focuses her practice in residential Real Estate transactions representing both buyers and sellers, handling closings and refinancing's. Ms. Malzberg also offers Estate Planning services and prepares Last Will and Testaments, Living Wills and related documents. Ms. Malzberg represents debtors and creditors in Bankruptcy proceedings.
Ms. Malzberg formerly was associated with Ruprecht Hart & Weeks where she was a seasoned medical malpractice litigator and general defense litigator representing private clients, Insurance Companies and the State of New Jersey. Ms. Malzberg's experience also includes the practice of matrimonial and criminal defense law.