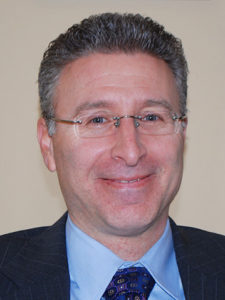 Mitchell Malzberg has over 25 years of experience practicing law. The Law Offices of Mitchell J. Malzberg, LLC is a general law practice concentrating in many areas including Bankruptcy, Creditor's Rights, Corporate Law, Commercial Litigation, Commercial Debt collection, Real Estate and Wills and Estate Planning.
Mr. Malzberg specializes in all areas of complex bankruptcy, commercial litigation, restructuring and insolvency law. He represents Debtors, Creditor committees, secured and unsecured creditors, Bankruptcy Trustees, liquidating trusts, Unions and third party Purchasers. Mr. Malzberg also represents Receivers and Assignees in state court insolvency proceedings and workout matters. Mr. Malzberg has also served as a State Court appointed Statutory Receiver and Assignee for the Benefit of Creditors. He has lectured on a variety of subjects including Collection law and alternatives to Bankruptcy as well as the impact of union members' claims and the effect of Collective Bargaining Agreements in hospital reorganizations.
In the Corporate arena, Mr. Malzberg represents businesses in formation, sale, acquisition and financing transactions as well as corporate governance and general corporate matters including contract review, drafting and negotiating limited liability operating agreements and shareholder agreements. He also negotiates business agreements including but not limited to vendor, consulting and non-disclosure and confidentially agreements.
Mr. Malzberg also focuses in residential Real Estate transactions including both Buyer/Seller closings, refinancings and short sales. Mr. Malzberg offers Estate Planning services and prepares Last Will and Testaments. He serves as Counsel to Executors, Administrators, Trustees and Heirs in probate court and other matters.
Mr. Malzberg is a graduate of the Emory University Business School majoring in Accounting and graduating with a Bachelor of Business Administration with distinction in 1990. In 1993, Mitchell graduated cum laude from Seton Hall University School of Law, with a Juris Doctor degree. That same year, he was admitted to both the New Jersey and Pennsylvania State Bars as well as the United States District Court for the District of New Jersey. He is also a member of the New Jersey State Bar Association, Bankruptcy Section, the American Bankruptcy Institute, and the Turnaround Management Association. He presently sits on the board of the Tewksbury Education Foundation.
Affiliations / Associations: NJ Bar Association, Hunterdon County Bar Association, Turnaround Management Association and American Bankruptcy Institute
Speaking Engagements: In 2015 Mitchell was a panel speaker at the New Jersey Institute for Continuing Legal Education (NJICLE) at several seminars titled "Collecting the Money for your Client"